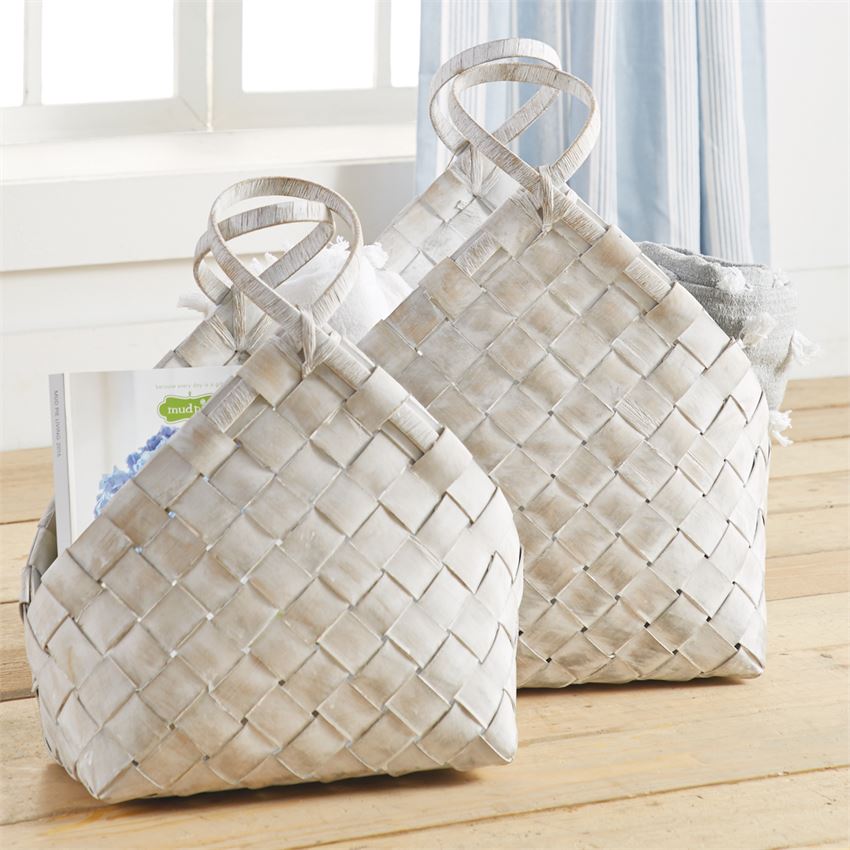 Wood Weave Basket Set
$50.00 USD
This set of 2 woven baskets with twisted handles are going to look perfect holding your favorite throw or setting next to your tub holding your bath towels. Use these next to your sofa to hold your favorite book.
Large - 21" x 18 1/4"
Small - 18 1/4" x 14"